Eating Vegan in London
The variety of vegan cafes in London is ever growing and each time I visit I discover something new so I thought I could take you guys along with me to some of my favourite and newly discovered cafes. All of the cafes listed below are either 100% vegan or have clearly labelled vegan options, and are all independent businesses, if you want to check out vegan options at chain restaurants you can view that here. If you have any recommendations then please let me know via social media (all my accounts are linked at the top right of this page).

YORICA - SOHO - 100% VEGAN
VEGAN MILKSHAKES !!!!!!! That is literally all I have to say on this matter. If you are looking for amazing vegan milkshakes then THIS is the place to visit! All the milkshakes are made with rice milk based ice cream in an array of flavors and topped with whipped coconut cream !! They also serve ice cream and froyo, complete with a section of vegan toppings! I have visited Yorica over 5 times now, and have had shakes, froyo and crepes and all I can say is you HAVE to try the wow butter / cookies and cream combination and the chocolate orange / cookies and cream combination, it's truly to die for! The shakes are £4.50, the ice cream ranges from £2.15 - £5.50 and the froyo ranges from £3.50 - £5.50 (plus toppings). To check out their full menu visit www.yorica.com !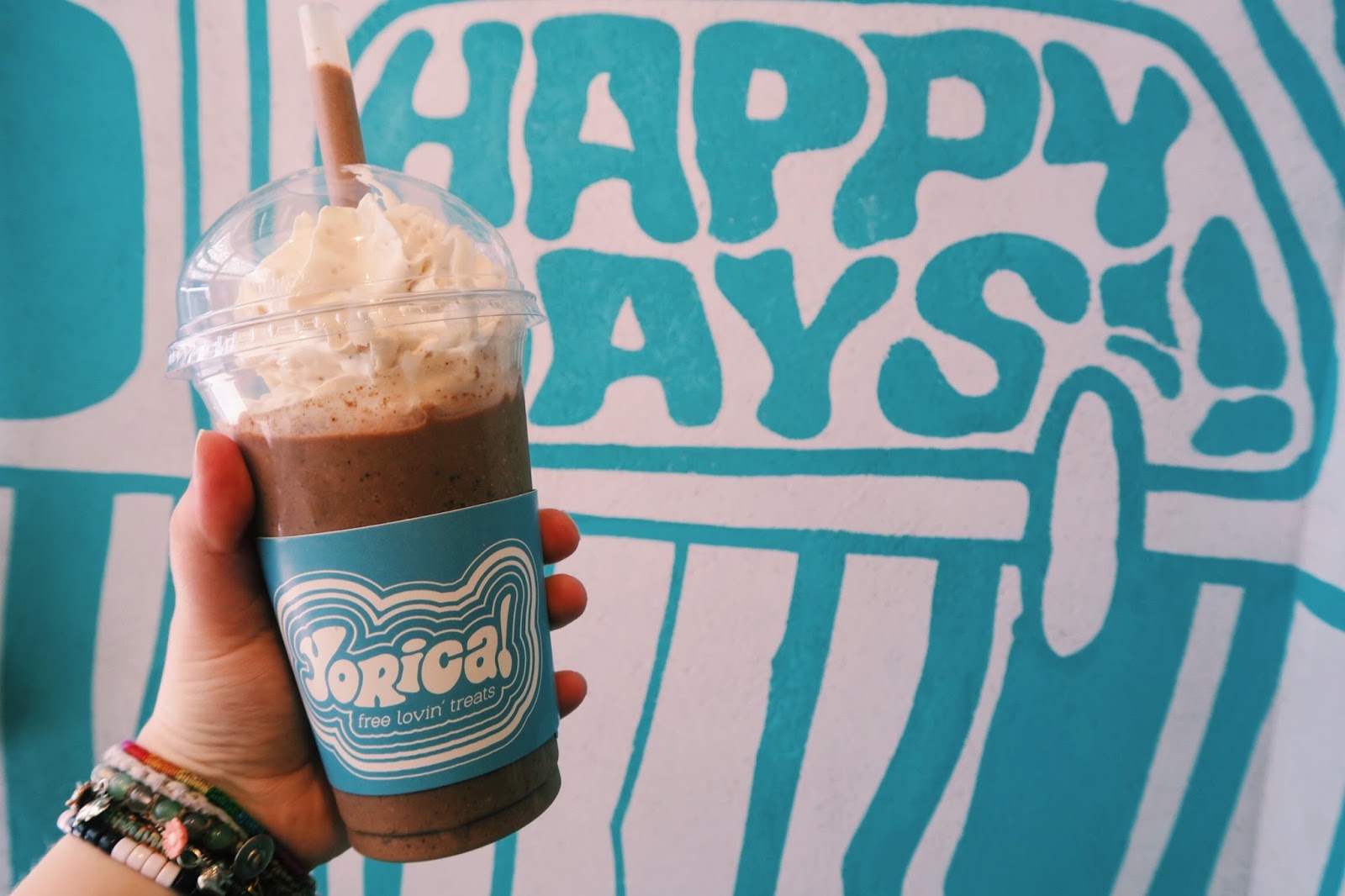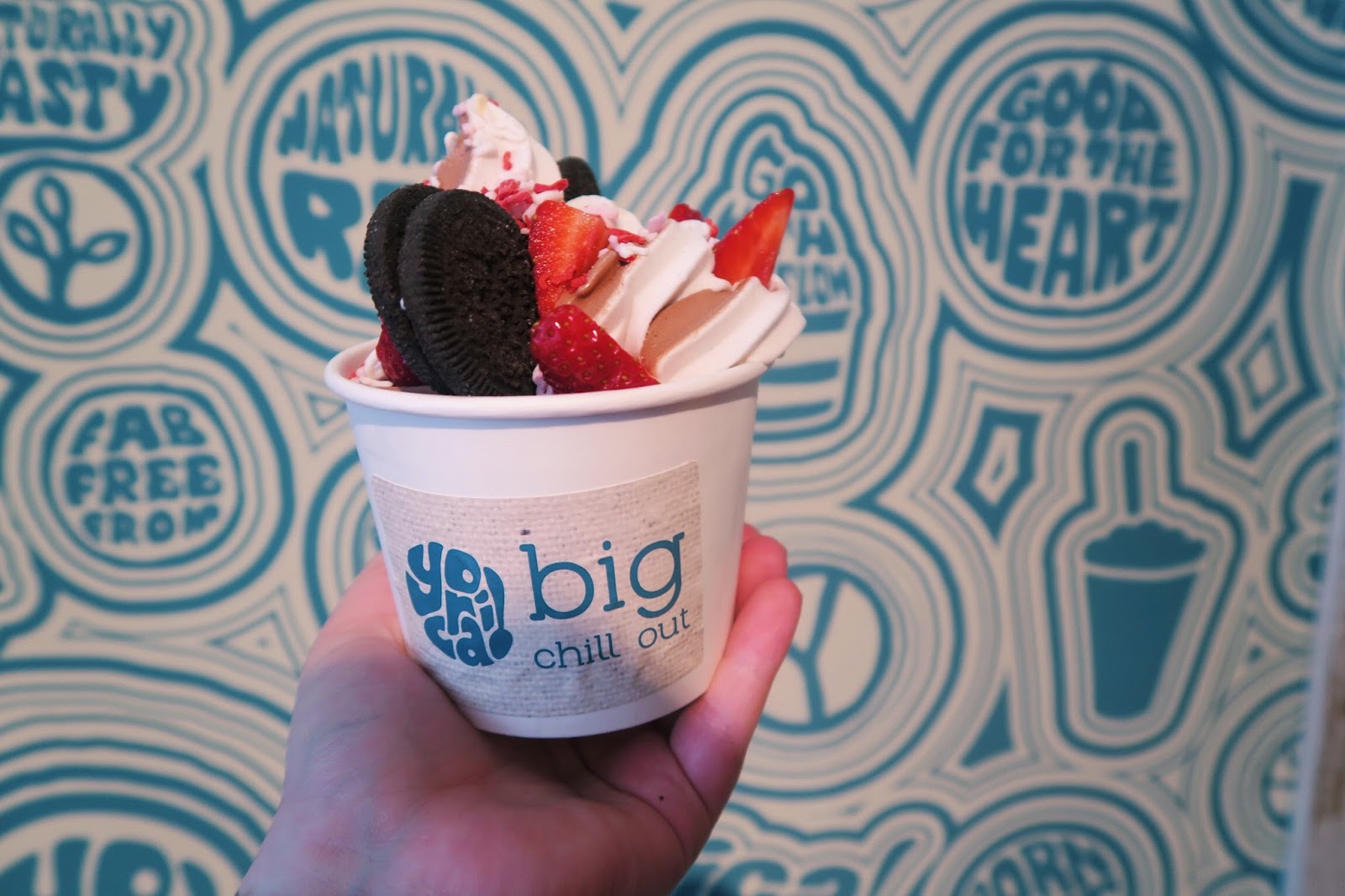 VEG BAR - BRIXTON - 100% VEGAN
If you are looking for vegan comfort food, then Veg Bar is the place to visit! Serving everything from Chilli Cheese Dogs to Fish & Chips, you will be sure to find something (or everything) on the menu that you just can't resist. After an intense search for vegan mac & cheese the other day we stumbled across this place and I am SO glad that I did because it encompassed everything I could have ever wanted in a vegan restaurant. As you can probably see from the picture above, we purchased so much food but it was all so delicious it was impossible to choose just one dish! We ended up sharing a Chilli Cheese Dog, Mac & Cheese, a Burrito and BBQ Wings, and every single dish was just incredible!! The Mac & Cheese was well worth the extensive hunt, and the BBQ Wings were so realistic that my friend who visited with me was so convinced they were meat she couldn't finish them - but that was merely a blessing in discuss as it meant more for me!! I would HIGHLY recommend this place if you are looking for vegan comfort food (though they do also do salads so don't be afraid to bring along your healthy friends) and even non-vegans will absolutely love it here! I can't wait to come back soon to try the Mozfather Burger and the Oreo Cake!! To view their website and full menu you can check them out at http://vegbar.weebly.com.
BLACK CAT CAFE - HACKNEY - 100% VEGAN
After getting lost in Hackney one day on the hunt for vegan food I stumbled upon Black Cat Cafe, a 100% vegan and co-operatively run cafe! If the food wasn't incredible (it was) I would still recommend this place purely for the community vibes, amazing service and general welcoming atmosphere that you are greeted with upon arrival. Luckily for us though the food is also incredible, as you can probable see from the photos below! I had the BBQ tofu and garlic mayo sandwich and it was INCREDIBLE and to be honest it kick started my love of vegan mayo, which I now will add to ANYTHING! Black Cat also sells tofish and chips, lasagne, pizza, burgers, salads, milkshakes and an amazing range of cakes! This cafe is great because it's co-operatively run, it supplies the surrounding community with great food at great prices and it also has a lil shop which sells vegan junk food and fake meats and cheeses! Definitely worth a visit if you are in the Hackney area! To view their menu you can go to their full website www.blackcatcafe.co.uk and to get a look at some of their amazing food check out their instagram.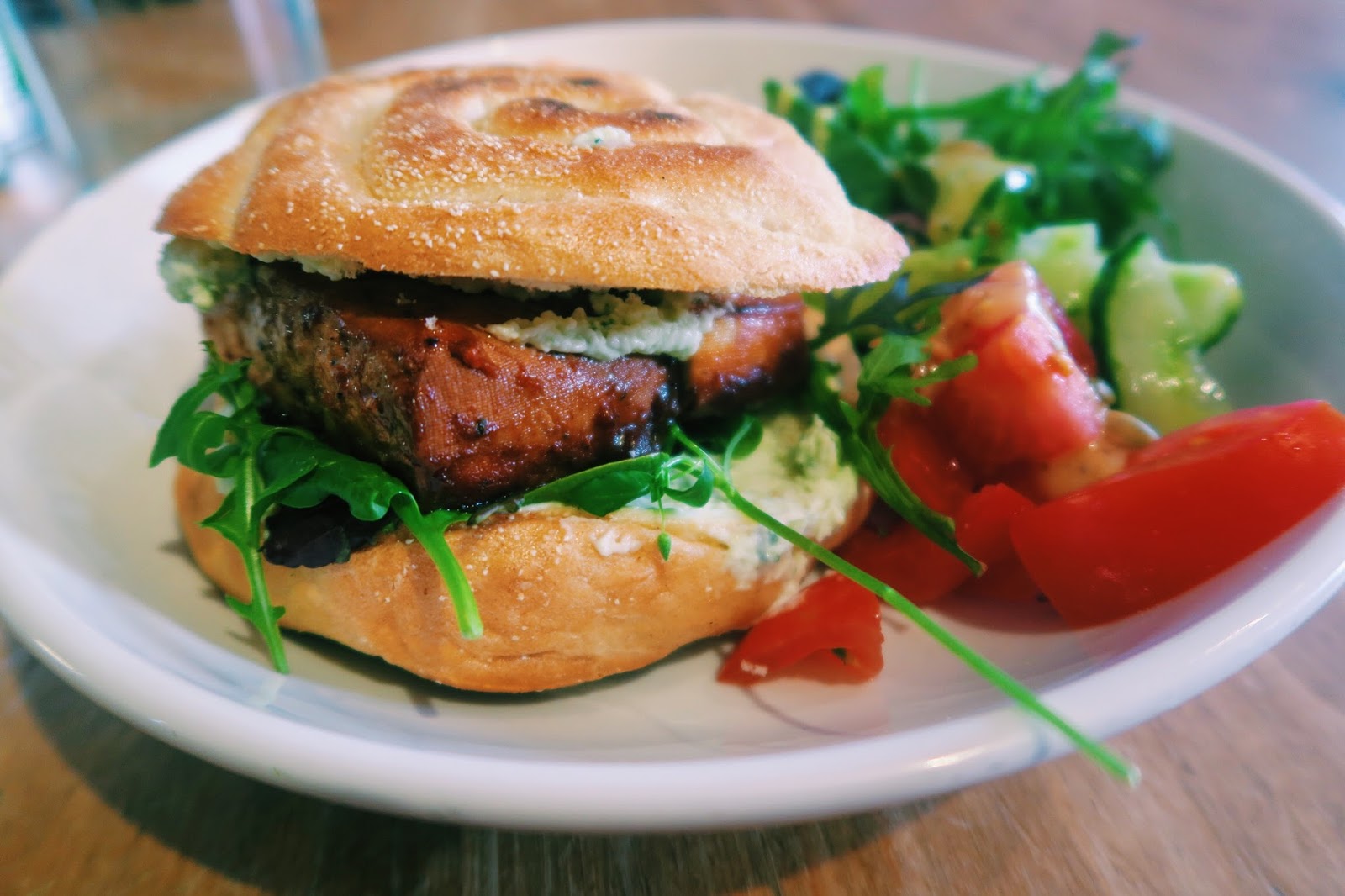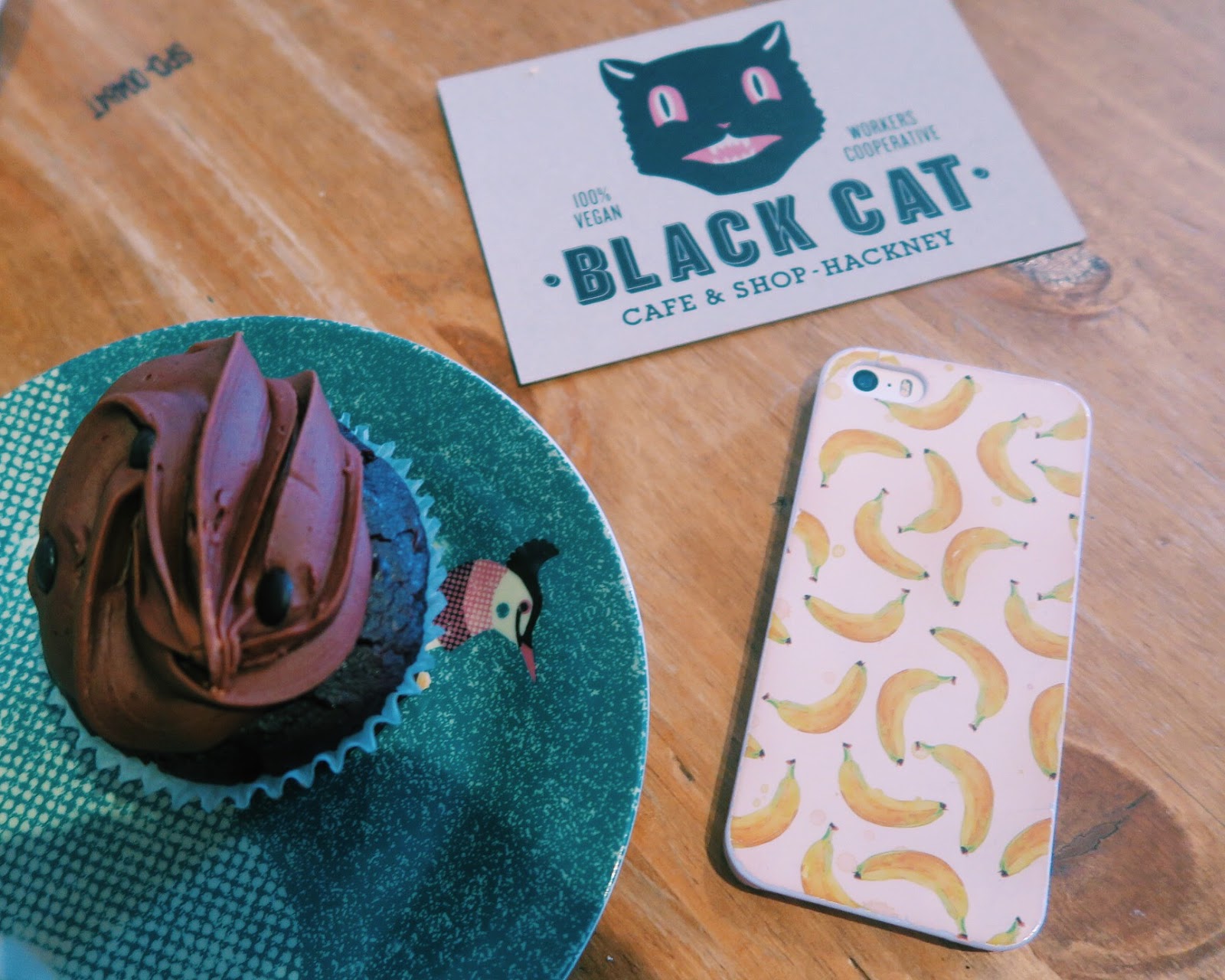 NORMAN'S COACH AND HORSES - SOHO - 100% VEGAN
Whilst I was in London with my dad recently I knew I just had to try vegan fish and chips as I had heard so much about them and as he is a meat eater this was the easiest kind of vegan food to introduce him to. This pub in soho is completely different to anything you would ever expect and created quite the story for us to tell the rest of my family after visiting. On the ground floor, the slightly run down, yet still charming, pub appears to be full of locals having a pint - not somewhere you would think boasts a pretty impressive vegan menu. After wondering whether we were in the right place for a while one of the bartenders told us to walk behind the bar and climb the narrow staircase right at the back. Now, considering we are not city dwellers at heart, we were a bit apprehensive about climbing a dark set of stairs in the back of a local pub. However once you reach the second floor you are immediately transported into a proper british tea room, complete with floral tea-sets, exclusive royal family china and polka-dot table clothes! We both opted for the tofish and chips and a portion of onion rings (a batter overload that I do not recommend), and even my meat-eating dad thought that the food was incredible! The tofu tasted exactly like battered fish, like EXACTLY!! If you have never tried vegan fish and chips this is definitely the place to try, don't be put off by pub atmosphere. You can check out the rest of their menu and the restaurant in general on their Facebook page here.
MOOSHIES LONDON - BRICK LANE
On a recent trip to London me and a friend visited Mooshies for the first time and fell in LOVE! They're a 100% vegan burger bar that do amazing food, and although the seating is limited its well worth it. From BBQ pulled jackfruit burgers and quinoa and bean patties to the 'fillet-om-phish' complete with tartar sauce and vegan cheese this place is a must to visit if you haven't before! They also do a range of sides such as cheese fries, sweet potato fries and possibly the best invention ever - chick p bites with SWEET CHILLI MAYO, honestly you have to try its incredible! They also serve desserts from Vida Bakery, such as peanut butter or oreo brownies, which I am definitely trying out next time I visit! The burger bar is located in Brick Lane and you can find more info at https://veganburger.org
 
CEREAL KILLER CAFE - BRICK LANE
The Cereal Killer Cafe in Brick Lane is an entire cafe dedicated to cereal (I know right, have you heard of anything more perfect!!). There are over 120 different types of cereal on offer including American cereal, British Cereal and international brands too, as well as more than 10 different types of milk and an abundance of toppings such as oreos, chocolate, sweets and fruit. My best friend and I both had the "Did I tell you I was vegan" combination which was Reese's Puffs, Oreos and Almond / Soya Milk which was incredible (pictured above). This is honestly my dream restaurant and I cannot wait to visit again and try new combinations, if you want to check it out there are cafes in Brick Lane and Camden and you can find more info at www.cerealkillercafe.co.uk.
COOKIES AND SCREAM - 100% VEGAN
If you are looking for vegan heaven then I have found the place for you, in Camden is an incredible vegan and gluten free bakery. YES YOU HEARD ME RIGHT A VEGAN BAKERY !!!!!! Every product they sell is dairy, egg, wheat and gluten free and every bake is low fat, low cholesterol and made with unrefined sugars, but you wouldn't believe that by what they sell! On sale is an abundance of cookies, pies, brownies, ice-cream sandwiches, milkshakes and donuts and all of them are 100% vegan. The first time I visited I purchased a 'Scream Ice-Cream Sandwich' which consisted of two vegan chocolate chip cookies sandwiched together with vegan vanilla ice-cream, it was heavenly. Unfortunately it was a pretty warm on this particular day so as I was attempting to both eat and get a good shot of this amazing vegan treat the ice-cream was dripping all down my arm and onto the floor (not my most graceful look, but it sure was worth it). The next time I got a Cookie Dough Pie and my friend got a Chilli Chocolate Shake - both of which looked and tasted INCREDIBLE - you HAVE to try out the Cookie Dough Pie if you are ever in the area! This is at the top of my recommended list, and I really hope I can venture back soon to try a peanut butter brownie, a chocolate donut and salted caramel milkshake (insert heart eye emoji). For more info you can visit their website at www.cookiesandscream.com.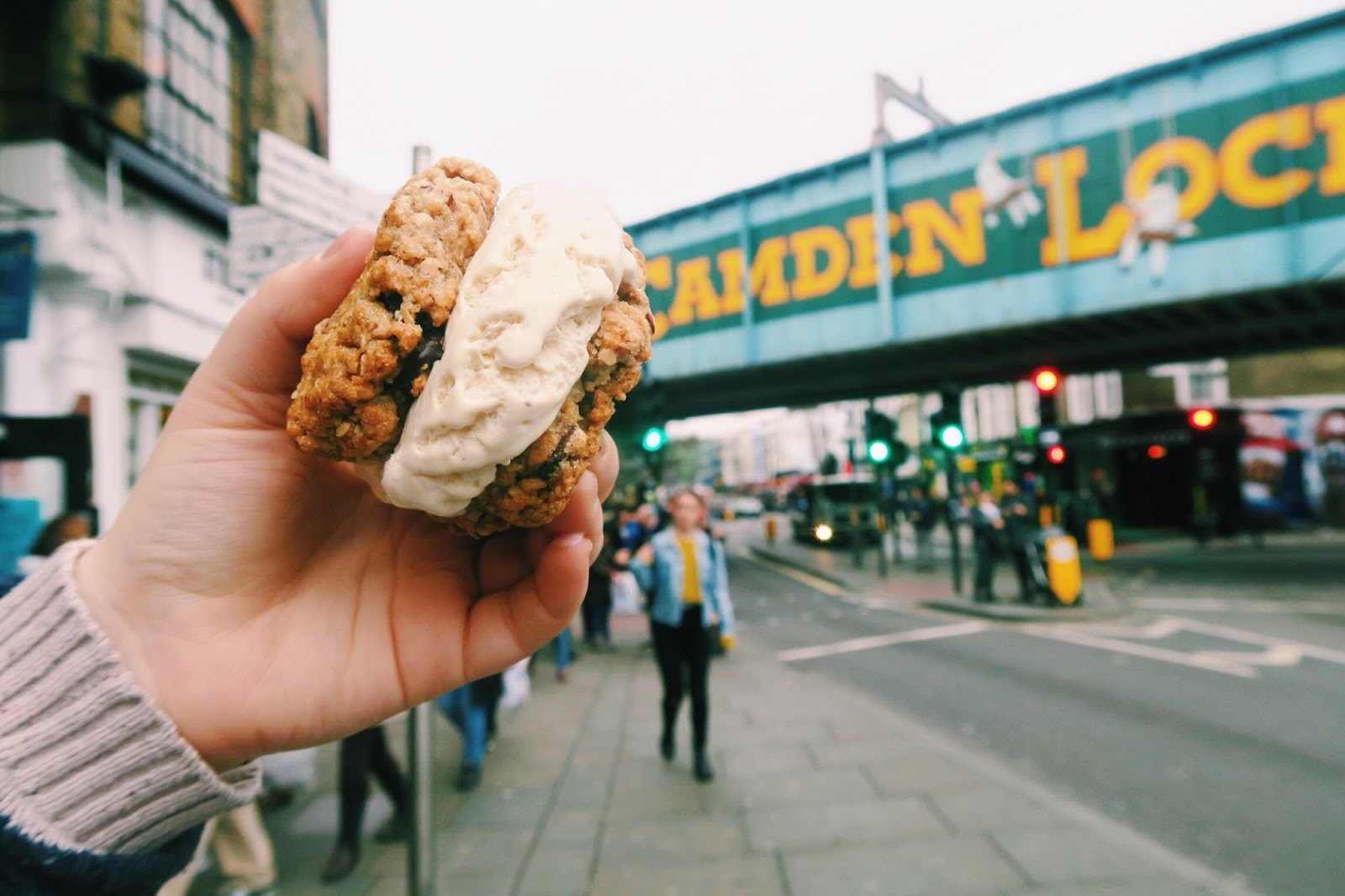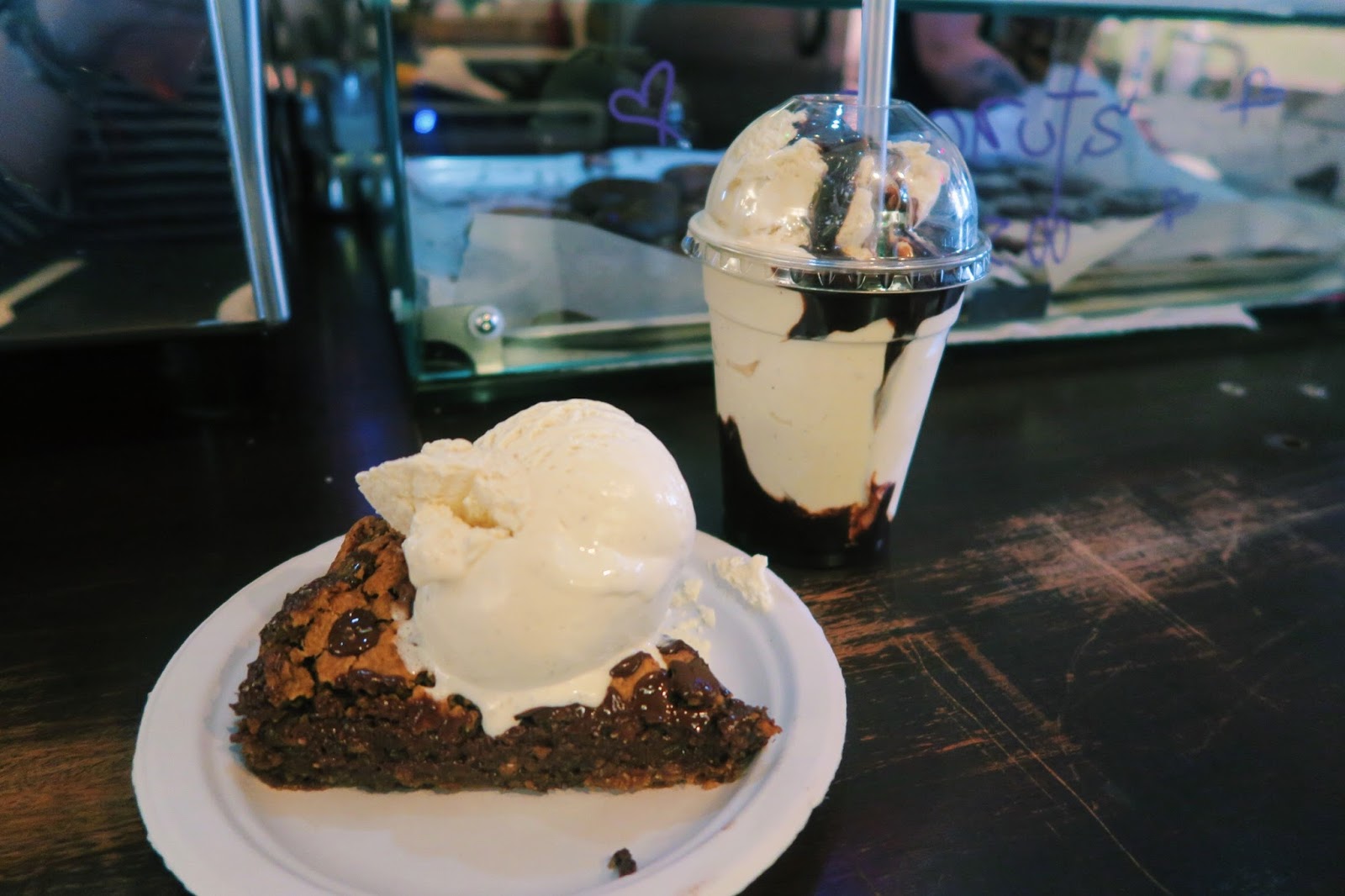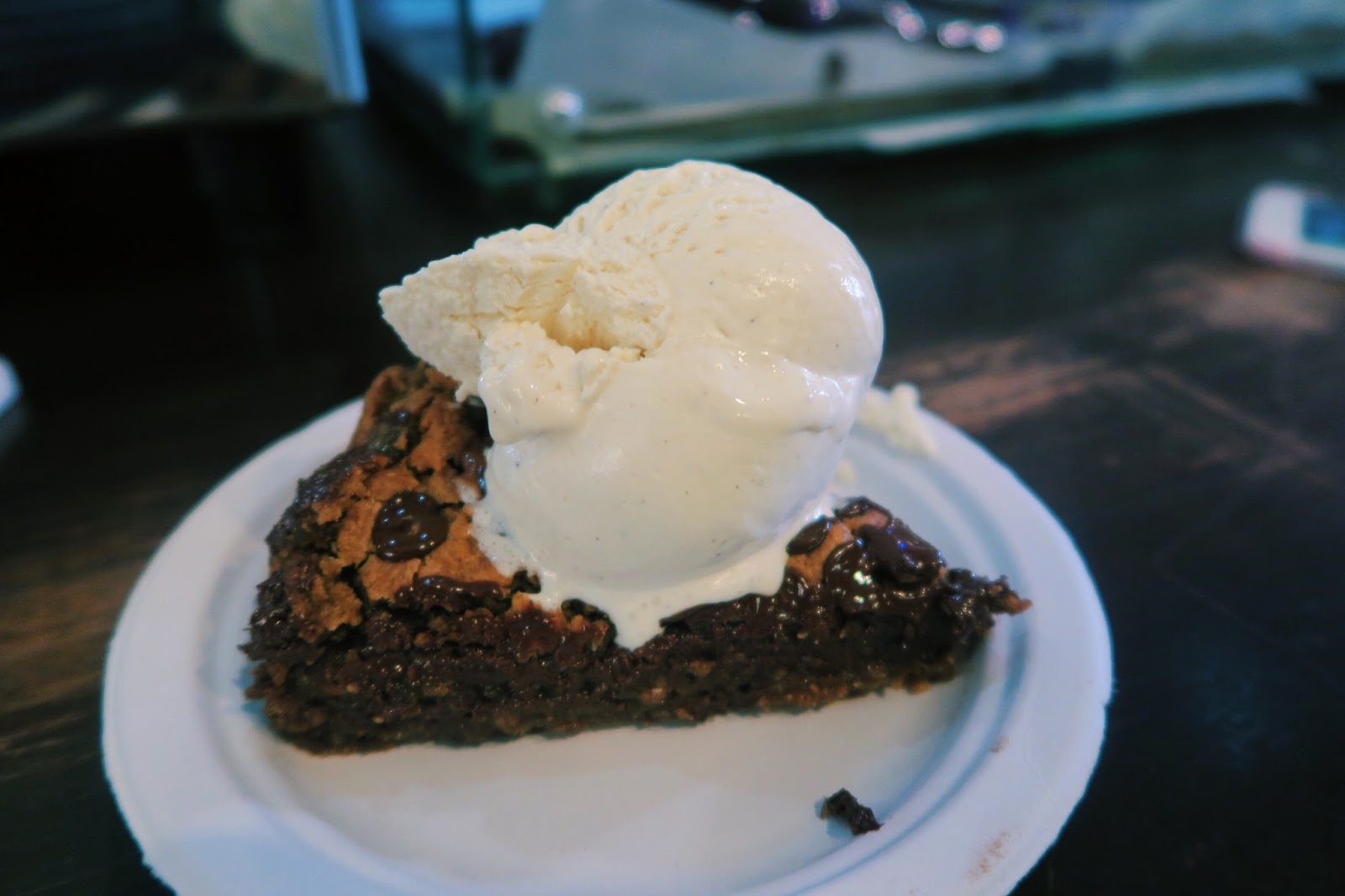 MILDREDS
Mildreds is a vegetarian cafe in Soho (though they have just opened a new cafe in Camden also) that serves amazing food for vegans and vegetarians but that also appeal to meat eaters too (my dad for example loved it there!) The Soho branch doesn't accept bookings and has a very small capacity so you do have to wait a while for a table but it is definitely worth it as the food is incredible! I had the Classic Burger - smoked tofu, lentil. piquillo pepper in a focaccia bun with relish, rocket, red onion and tomato with vegan cheese (and so did my sister) and we also shared sweet potato wedges! My dad had the vegan pie (which I believe was a special) and my mum had the Stir fry veg in shiitake, mirin, chilli, garlic and ginger with brown rice, tofu and toasted cashews (you can see them all below). This is definitely a place to visit if you are in the area and looking for a higher class meal for a special occasion or just a nicer meal out with friends or family! You can check out their menu and more information on the locations here.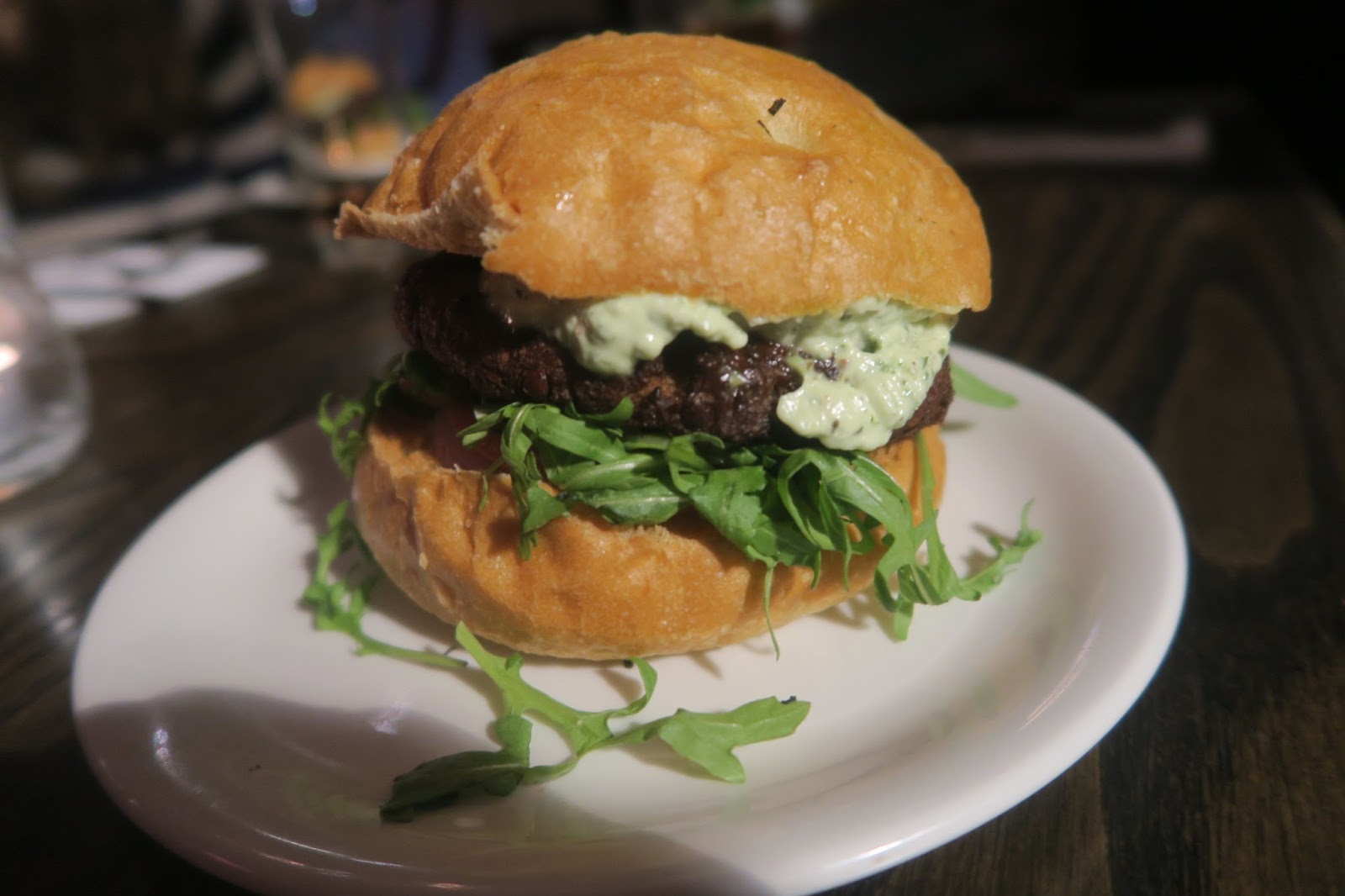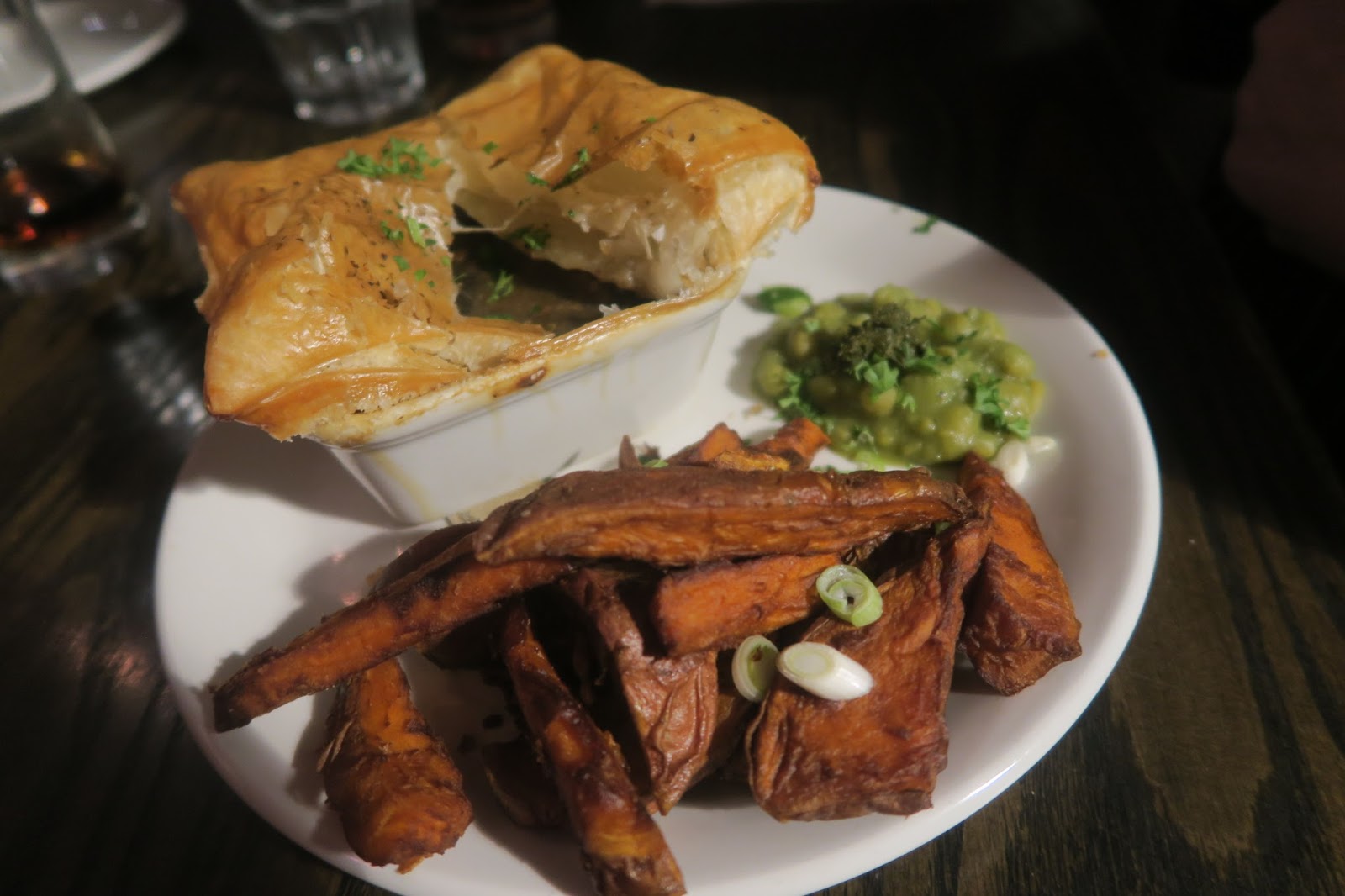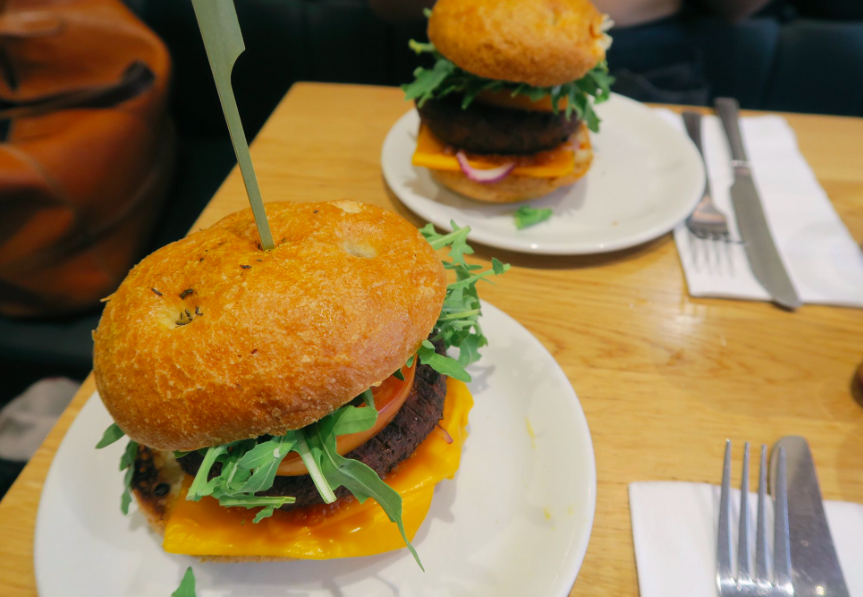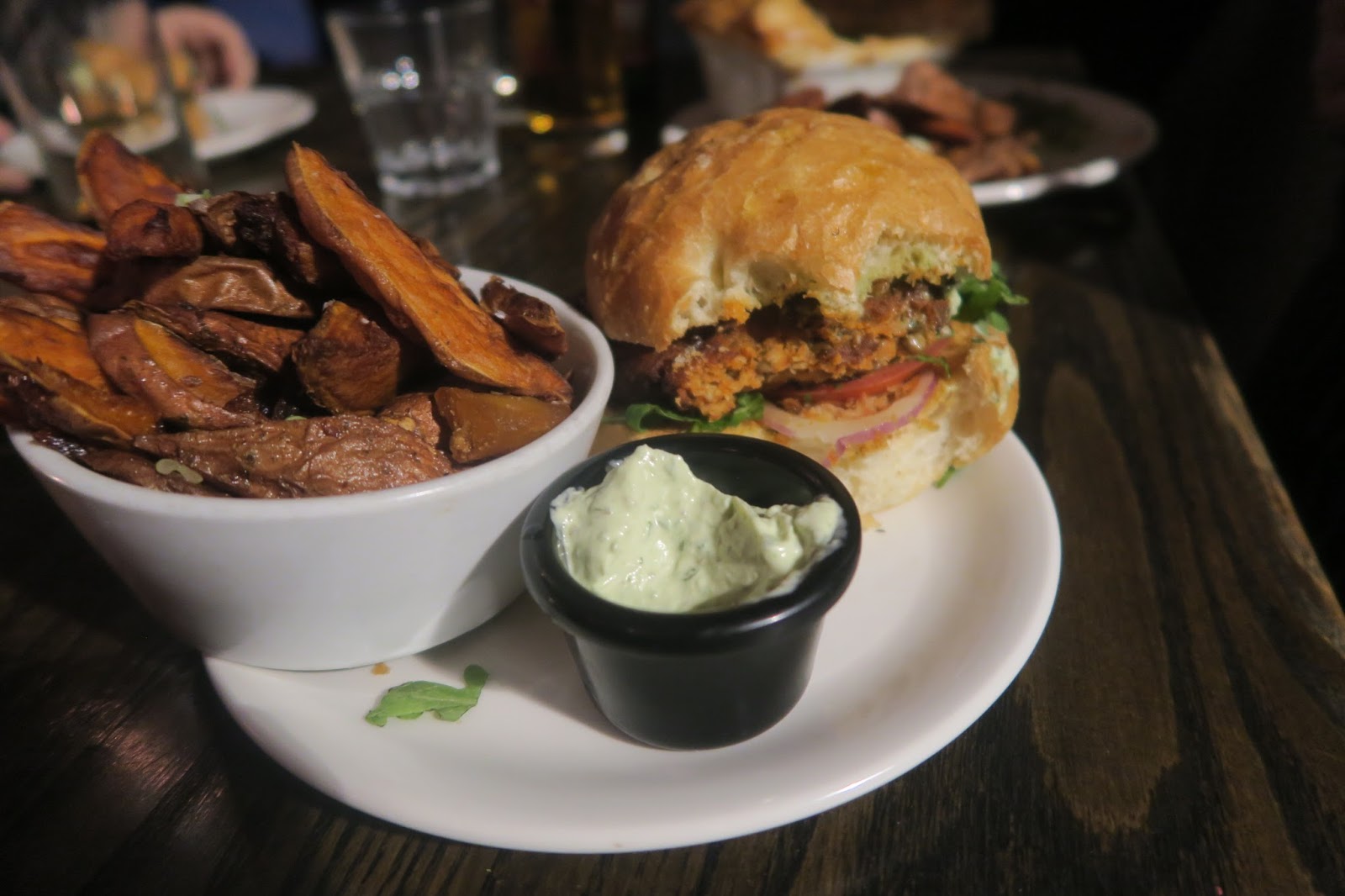 I have also compiled a list of some of the vegan cafes / restaurants in London that I am dying to try out at some point in the future, as I haven't visited any of these I do not know what they are like but I have heard amazing reviews about all of them, so if you do visit any of these (or the ones above) then please let me know over at positivesoph@gmail.co.uk or @positivesoph on twitter, instagram or tumblr!
Wild Food Cafe - Neal's Yard
La Gelatiera - Covent Garden
CycleLab & Juice Bar - Shoreditch
(www.cyclelabuk.wordpress.com)
Rubys of London - Greenwich Market
Ms. Cupcake - Brixton
Keep your soul happy! - Sophie :)