Easter Treats
Easter is the perfect time to get baking as many yummy vegan treats as possible, providing you with a constant supply of snacks over the next 2 weeks of holidays and acting as an excuse to eat as much chocolate as you physically can!! I love experimenting with vegan variations of my old favourites, and after finding VEGAN CREME EGGS I knew I had to make something with them!! I bought my creme eggs from www.vegantown.co.uk and I would definitely recommend them!
CREME EGG BROWNIES
[ Yields 6-9 Brownies ]
What You Need ;
170g self-raising flour
200g dark vegan chocolate
3 tsp cocoa powder
150g caster sugar
5 tbsp oil (vegetable / coconut)
1 tsp vanilla bean paste
230ml non-dairy milk
3 vegan creme eggs
pinch of salt
Preheat the oven to 180 degrees celsius and grease a square/rectangle baking tin with grease-proof paper
Sieve the cocoa powder and flour and salt into a large bowl, add the sugar and mix
Melt the chocolate and add it to the mixture along with the oil, non-dairy milk and vanilla bean paste, mix to combine
Spoon the mixture into the tin and then press in the halved cream eggs, bake for 20-25 minutes
Leave to cool before cutting into slices and serving with vegan ice cream or custard.
ENJOY !!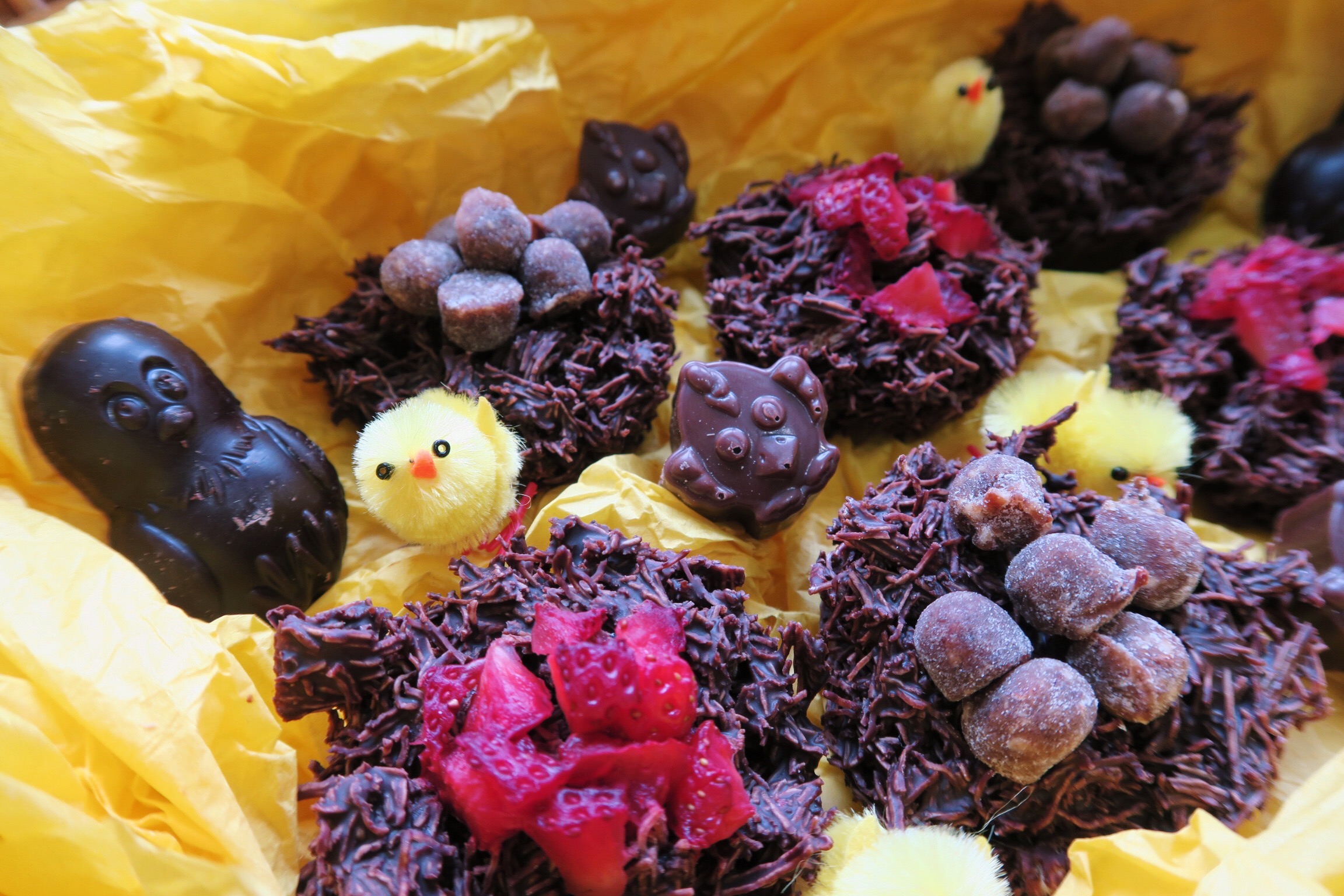 DARK CHOCOLATE EASTER NESTS
[ Yields 6 Nests ]
What You Need ;
200g dark chocolate
4 shredded wheat biscuits
nakd bar nibbles
strawberries
Melt your chocolate and then crumble in the shredded wheat and mix to combine
Spoon the mixture into muffin cases and place in the fridge for 1-2 hours
Once hardened, remove from cases and top with sliced strawberries or nakd bar nibbles
ENJOY
LEMON EASTER CUPCAKES
[ Yields 15-18 cupcakes ]
What You Need ;
275g self raising flour
200g caster sugar
1 tsp baking powder
zest & juice of 1 lemon
100ml oil
170ml water
vegan butter
icing sugar
lemon juice
Combine all the dry ingredients and mix together
Add in the zest and juice of the lemon, along with the oil and water
Mix all ingredients until well combined and then spoon into cupcake cases
Bake in the oven for 15-20 minutes at 200 degrees celsius until golden brown
For the icing, combine vegan butter, lemon juice and icing sugar in a food processor until it reaches your desired consistency and then pipe onto the cooled cupcakes
Top with creme eggs, vegan chocolates and anything else you want!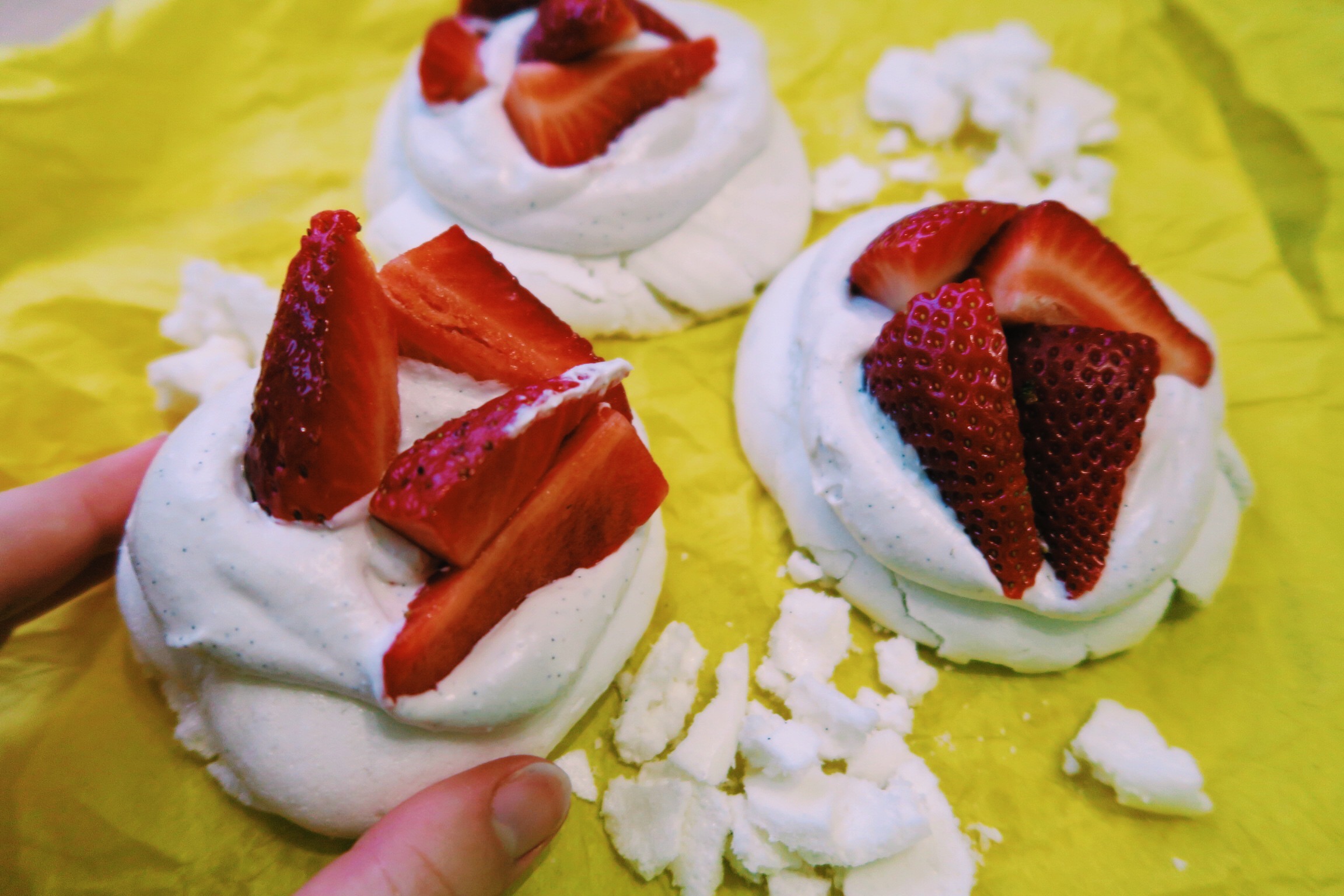 VEGAN MERINGUE WITH COCONUT CREAM & FRUIT
What You Need ;
Liquid from 1 can of chickpeas (or other legume)
1/2 tsp cream of tartar
1 cup icing sugar
1 tsp vanilla bean paste
1 coconut cream (chilled)
vanilla bean paste
fresh fruit
Drain 1 can of chickpeas and add the liquid into a bowl
Whisk the liquid for at least 5 minutes, until it has doubled in size, white and fluffy
Add the cream of tartar and vanilla paste and whisk again for at least another minute
Gradually add the icing sugar whilst continuously whisking, until the mixture is glossy and forms peaks
Using a large nozzle, pipe the mixture into nest shapes and then bake at 90 degrees celsius for 2 hours. DO NOT open the oven during this time
After 2 hours, turn off the oven and leave the meringues in the oven to cool for at least another hour (DO NOT open the oven still)
Once completely cooled, take out of the oven and whip up the coconut cream with the vanilla paste until thick, then top the nests with the cream and fresh fruit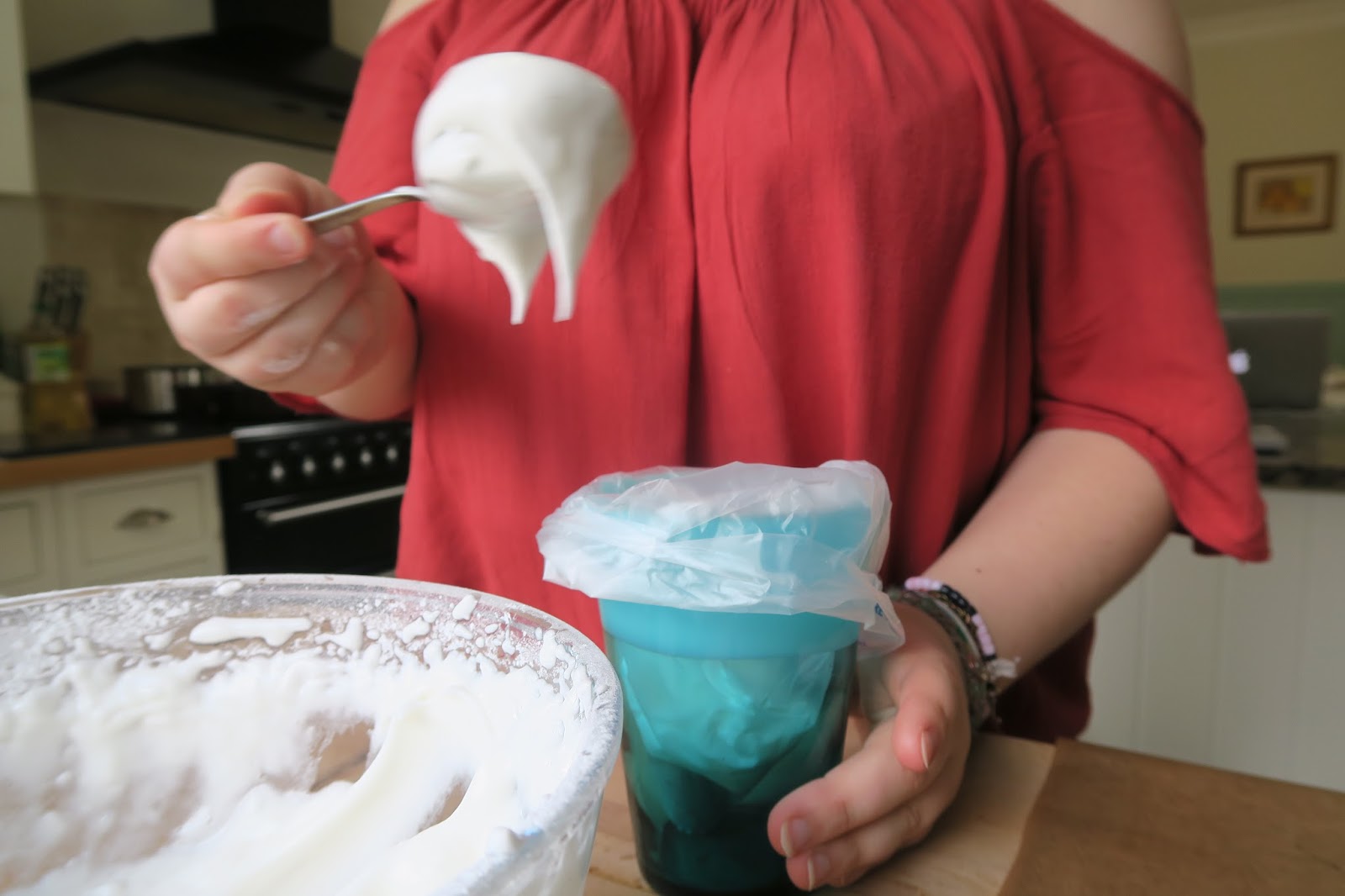 If you want to see me making these Easter Treats then be sure to watch my video on them above! And if you do end up making any of them please let me know over on my social media accounts - Sophie :)