Ultimate Vegan Mac & Cheese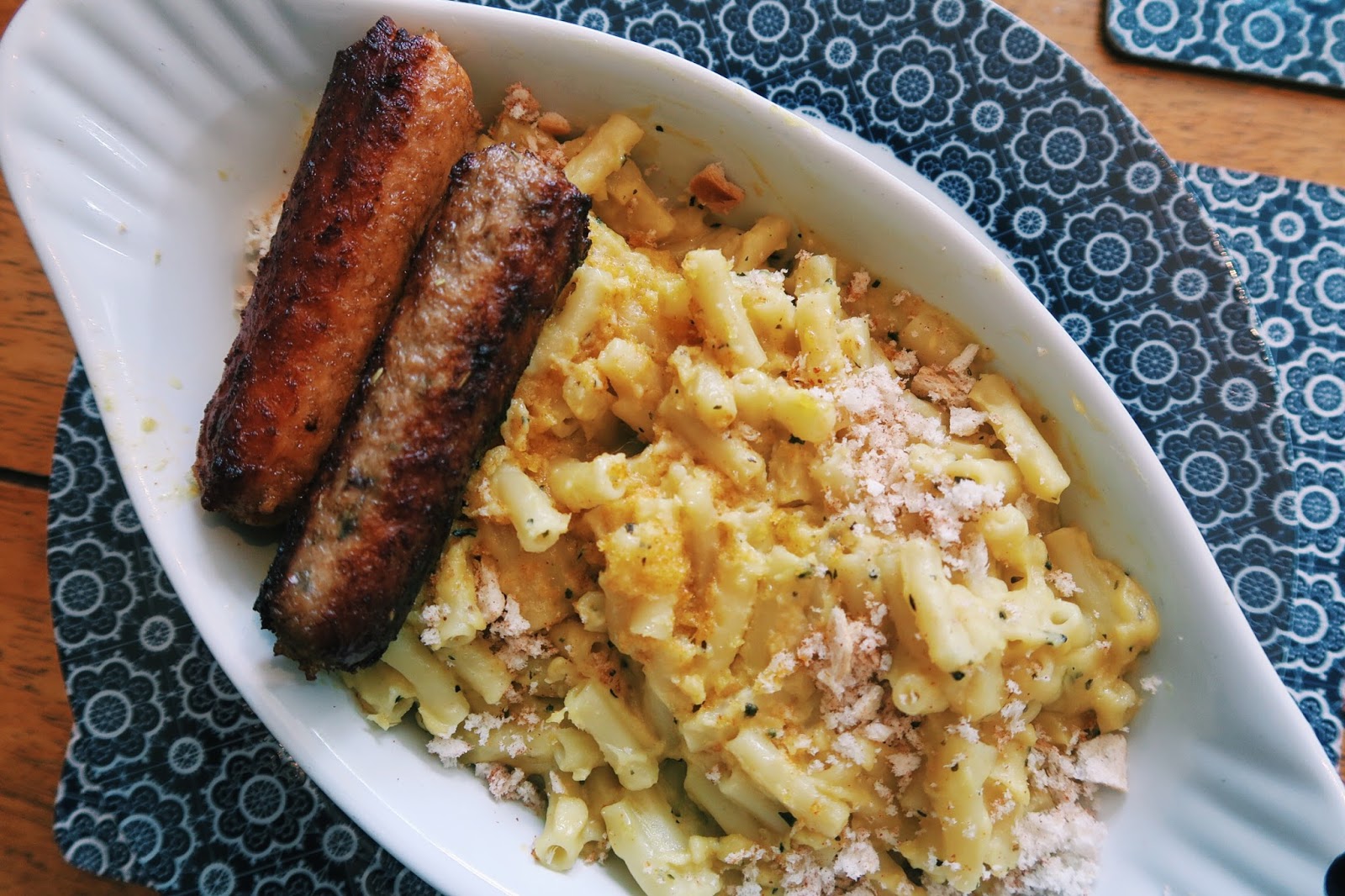 The ultimate comfort food for me has got to be Mac & Cheese, in fact it's the one vegan dish that I tend to try at every vegan restaurant I visit - as I love to see the different varieties of cheese that are used and how they compare to any I have used before! This has also by far been my most requested recipe EVER so I hope you guys enjoy it as much as I do!
If the vegan cheeses that I mention in this recipe are not available where you are situated then feel free to substitute them for other brands but ensure that the 'hard' cheese is a block of cheese with a pretty strong cheese flavor as this is the base of your cheese sauce. The 'melty' cheese, as the name suggests, needs to be able to melt efficiently and then use a parmesan if possible but if not then just use 300g of 'hard' cheese instead of 250g and 50g parmesan.
[ Serves 3-4 ]
What You Need;
2 tbsp dairy free butter
350g macaroni - or any other type of pasta
2 garlic cloves
3 tbsp plain flour
500ml non-dairy milk
250g vegan 'hard' cheese
(Vegusto piquant / Tesco free from cheddar)
50g vegan 'melty' cheese
(Violife pizza cheese / Daiya )
50g vegan parmesan
(Violife Prosociano parmesan)
2 tbsp nutritional yeast
OR dairy free cheese sauce powder
breadcrumbs
Heat oven to 200 degrees celcius (180 for fan oven)
Boil pasta as per instructions on packet
Melt the dairy free butter in a saucepan, add garlic and cook gently for 1 minute
Add the nutritional yeast and flour and stir consistently, cook for an extra minute until it turns into a paste (if it starts to go crumbly add more butter)
Gradually add the milk whilst whisking to remove any lumps
Simmer for 5 minutes, whisking constantly until it has thickened, then take off the heat and stir in your 'hard' cheese and half the parmesan
Stir in the cooked, drained pasta and transfer to an oven proof dish
Mix the breadcrumbs (I made my breadcrumbs by grating a piece of bread as I am the epitome of student living), and mix with the rest of the parmesan and the melty cheese
IF you want to, you can also add some paprika at this stage
Sprinkle the breadcrumb cheese mix on top of the pasta and bake in the oven until crisp and golden brown. You can serve alone or with sausages etc
TIP : if you are planning on freezing a portion for another day then do it BEFORE you cook it otherwise it isn't as nice. You can also use the cheese sauce for things such as cauliflower cheese.
If you decide to make this mac & cheese then please let me know how it turns out over on any of my social media accounts (linked above) !! Hope you enjoy! - Sophie :)